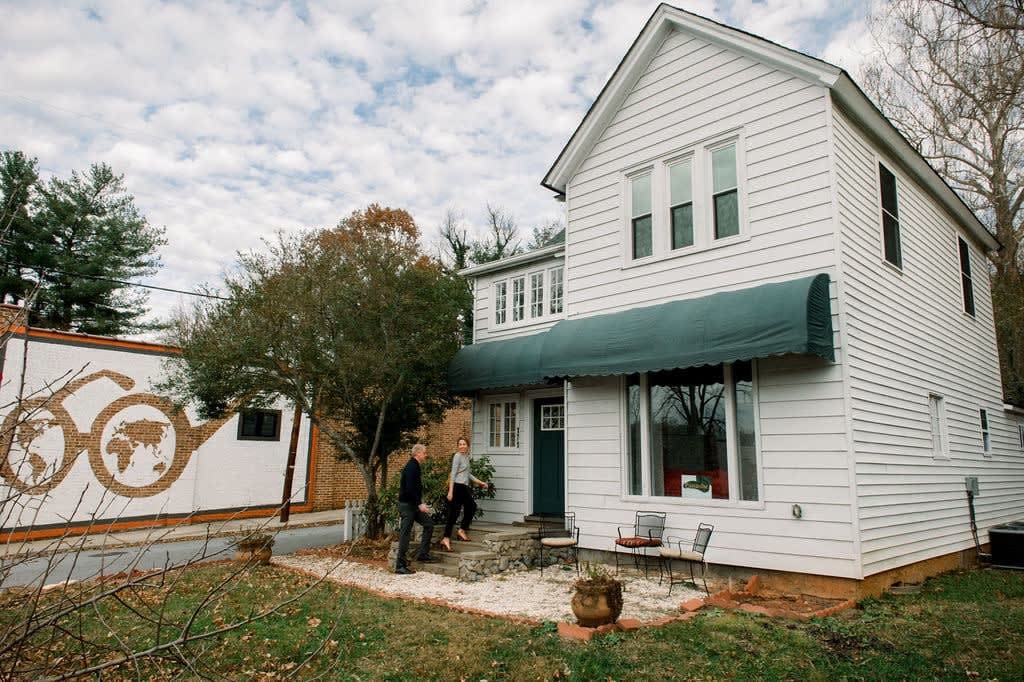 Charlotte Street in North Asheville is a vibrant residential community anchored by flourishing local businesses. Many businesses have teamed up to create the Charlotte Street Business Association to advocate "for growth strategies and building designs that respect the past while celebrating the present and future."
We are a proud member of the Charlotte Street Business Association along with many well-known companies, including Mamacita's Taco Temple, Bone & Broth, Jettie Rae's Oyster House, The Chop Shop Butchery, Samsel Architects, and The Princess Anne Hotel.
On the evening of June 15, we hosted the quarterly Charlotte Street Business Association social gathering at our office at 171 Charlotte Street. The organization meets on a regular basis to socialize, network, welcome new members and support the different member businesses. The pictures in this blog post are from social.
The group also holds formal meetings to discuss issues affecting businesses along the bustling Charlotte Street corridor, like zoning, road widening plans, bike lanes, and keeping the area pedestrian-friendly.
Recently, the area has been the subject of controversy as developers lobby for approval from the City of Asheville to build a 45,400 square foot mixed-use facility on a 6.8-acre site, dubbed the 101 Charlotte Street project. The proposed project would include more than 180 residential units as well as commercial and office space.
We are thrilled to be a part of the thriving Charlotte Street area of Asheville, and we hope with our involvement in the Charlotte Street Business Association we can contribute to thoughtful, measured sustainable growth.
Contact Panashe today! We'd love to work with you to help you find your dream home or your ideal home away from home in Asheville.
(828) 712-5530 or holler@panasheville.com