Several decades ago, visiting Asheville, North Carolina would have looked nothing like it does today. Thanks to outsiders who began moving in because of the natural beauty of the area, they took the opportunity to turn Asheville into a thriving art community. The art scene in Asheville is strong and still growing. No matter what type of art you are interested in, there is something in Asheville's art scene that will inspire and amaze you. Keep reading for several reasons to visit Asheville and experience the art scene for yourself.
1. VARIETY OF FINE ARTS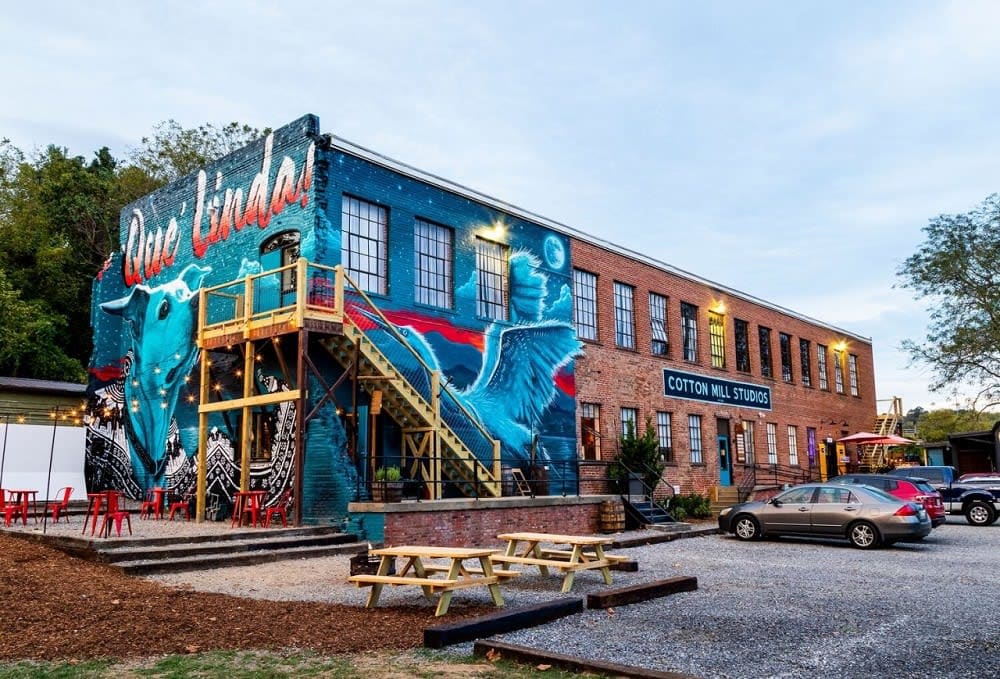 Photo courtesy of Asheville River District
The art scene in Asheville is a vibrant, eclectic collection of a variety of fine arts. Owners of downtown Asheville condos are surrounded by artistic endeavors of all types. There are many studio spaces around the community that are home to photographers, painters, graphic designers, tattoo artists, wood crafters, glassblowers, potters, and jewelry designers, just to name a few. There are many studios in the area that offer live demonstrations as well as classes. Many of these artists have repurposed old, historic buildings into the studios that exist in Asheville today.
2. INTERNATIONAL MUSIC
The art scene in Asheville does not stop at the visual arts. Each year, they host LEAF Downtown, a world cultural arts festival that takes over downtown for two fun-filled days. Owners of downtown Asheville property spend these two days enjoying international music and art. They also have opportunities to participate in workshops. LEAF Downtown is a family-friendly experience, offering many activities for people of all ages. More than 70 food and craft vendors participate, and the majority are local to the area. The music featured includes more than 200 performers on three stages. They cover a variety of world music unique to what you have seen at other festivals. The best part of attending LEAF Downtown is that there is no admission charge. This event is hosted with the intent of celebrating diversity through creativity.
3. ASHEVILLE MUSEUM OF ART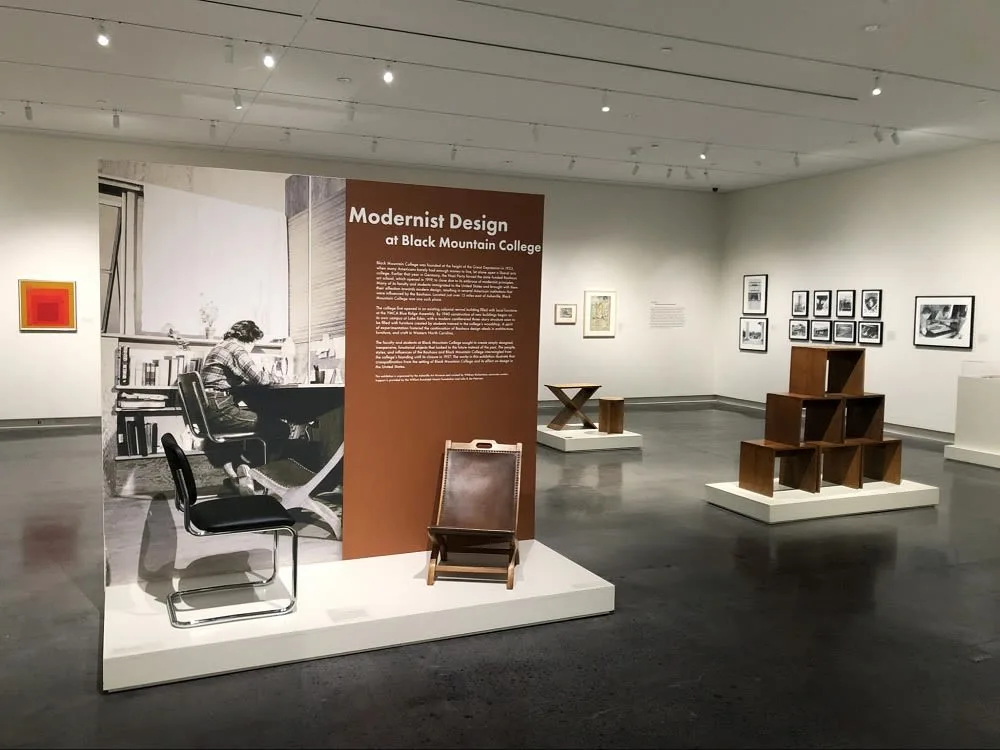 Photo courtesy of Asheville Museum of Art
Asheville is also home to the Asheville Museum of Art. This museum features a collection of 20th and 21st-century American art. The Asheville Museum of Art has been a staple for owners of downtown Asheville property since the late 1940s. They offer several exhibitions and all-age programs. Some of the exhibits are only available for a limited time, while some are offered continually. They offer one-time classes where you can learn an artistic skill or ongoing classes to get more in-depth in an art form. Their summer art camps for young children are so popular that you need to register your child early, as there is typically a waitlist. The Asheville Museum of Art prides itself on being a cultural center that provides educational experiences to the community, and they encourage educators to bring their classes in for tours and experiences. If you are unable to get to the museum in person, they offer several virtual visits for educators or family groups.
4. UNIQUE ART GALLERIES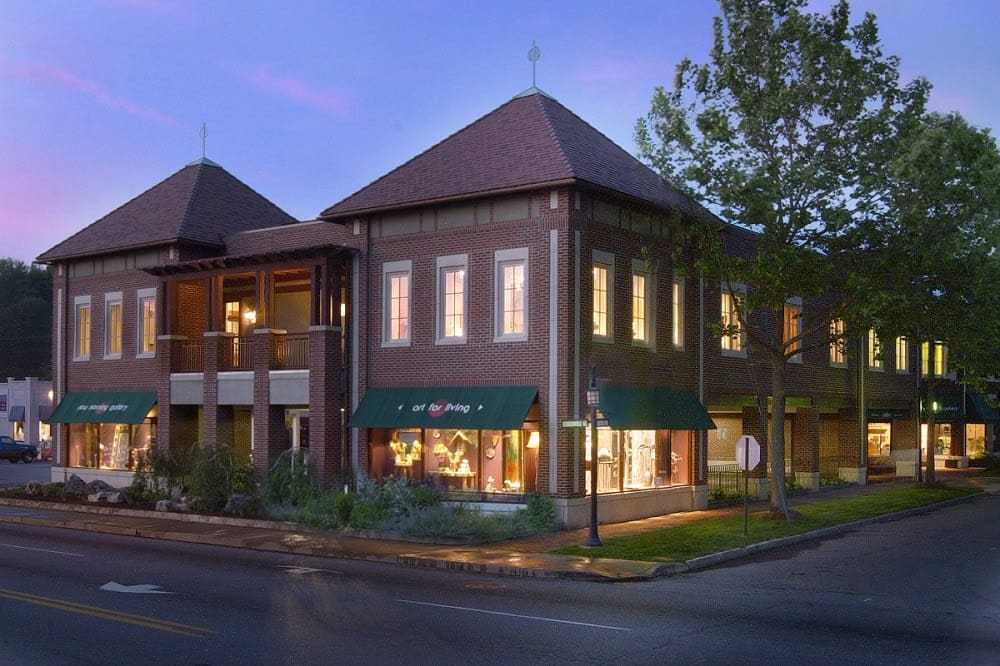 Photo courtesy of New Morning Gallery
Because of the robust nature of the art scene in Asheville, there is an eclectic variety of art galleries loved by local owners of downtown Asheville condos as well as visitors to the area. The Blue Spiral 1 is a three-story gallery that offers several shows throughout the year. They feature works by more than 100 Southeastern artists. The New Morning Gallery features more than 13,000 square feet of space to house its collection of decorative and functional crafts. If you want to enjoy a sweet treat while you admire unique pieces of art, you will want to stop by Woolworth Walk. They have a wide variety of art to enjoy, and also feature an old-fashioned soda fountain that still offers items off of the original menu. This is just a small selection of the many unique art galleries located throughout Asheville.
5. LARGE SELECTION OF ART EVENTS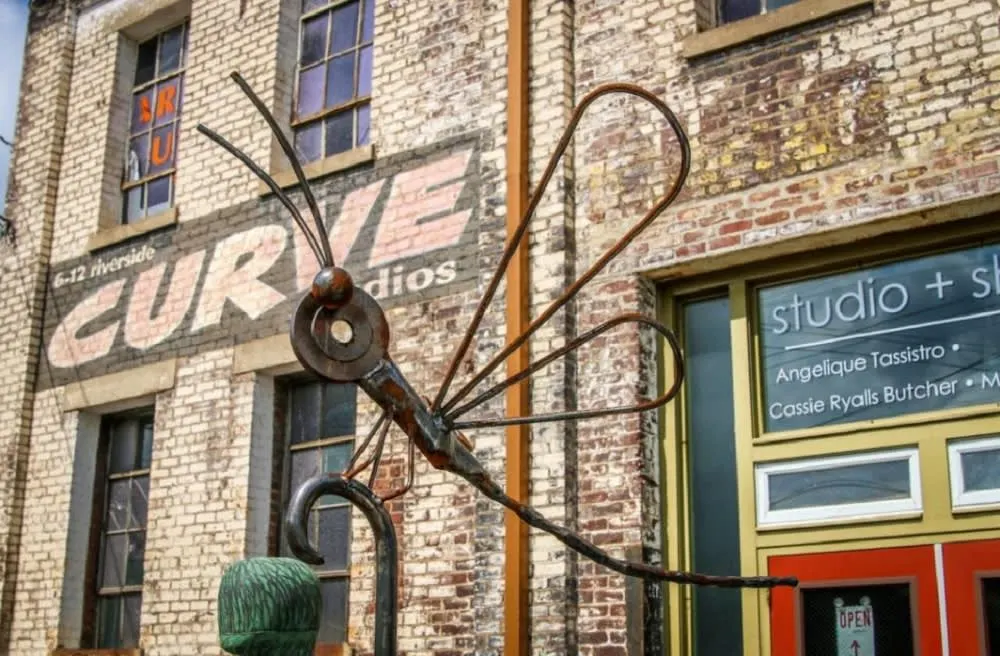 Photo courtesy of Asheville River District
If you want to experience art in a more interactive way, Asheville and the surrounding areas are home to more than 100 art events each year. Asheville is a part of a much larger and ever-growing art scene in western North Carolina. Owners of downtown Asheville condos have easy access to a wide variety of art events. Many of the events feature local artists and are frequently enjoyed by travelers from across the country. The Downtown Asheville Art Walk gives individuals the chance to walk through more than 20 galleries, museums, and studios on the first Fridays in April-December. Several studios in the area offer self-guided tours at various times throughout the year. If you want to celebrate mountain living at its finest, you won't want to miss out on Maggie Valley's Hillbilly Jam. If you aren't able to make it to any of these spectacular art events in person, the Craft Fair of the Southern Highlands is a virtual event by members of the Southern Highland Craft Guild. No matter what type of art and engagement you are looking for, you will find an event for you in the Asheville area.
If you love art and desire to be a part of a booming art scene, you may want to consider buying your own piece of downtown Asheville property. When you are ready to look into moving to the Asheville area, you want to work with a real estate team that values your time, connects with you individually, and is willing to work with your best interests in mind throughout your home buying process. Panashe Real Estate strives to exceed clients' expectations. They offer an elevated real estate experience with a concierge approach to service. When you are ready to start looking for your dream home in the Asheville area, reach out to Panashe Real Estate.