Situated almost perfectly halfway between Knoxville and Charlotte in the heart of North Carolina's Blue Ridge Mountains lies Asheville, a smaller city full of culture. Well-known for its spirited artistic scene, outdoor beauty, a plethora of craft breweries, and notable historic buildings, those dwelling within Asheville's inviting hills enjoy a mix of European-inspired and rustic, country-style homes.
Asheville has also recently seen a wide array of newly constructed condominiums and single-family homes available, many of which offer spacious floorplans positioned upon generously sized lots. With so many options to choose from and so many distinct personalities within the city's neighborhoods, knowing where to start can be tough! Here are a few things you need to know about Asheville, coming from a team of experts in the community.
#1 – THE MARKET IS COMPETITIVE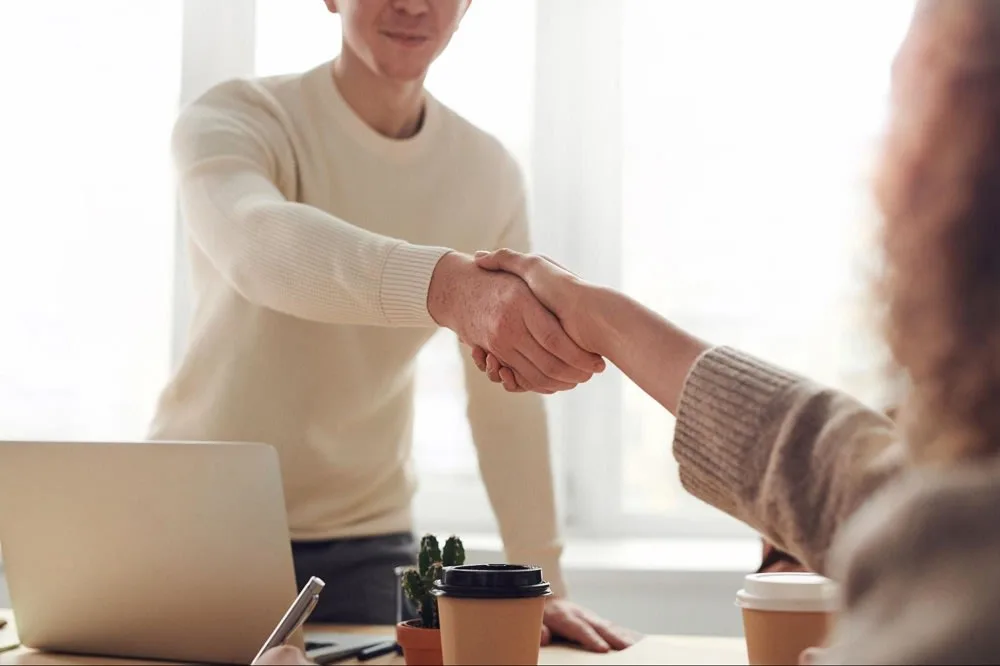 Whether you are moving from a neighboring town or the other side of the country, the one thing to not do is to try to go it alone. Hiring a licensed real estate professional can save you time, ensure you get the best deal possible, help you avoid making serious legal and financial mistakes, and overall eliminate a lot of headaches in the process. The vast majority of the time, a buyer's agent commission actually comes from the seller's proceeds from the sale of the home, so it won't cost buyers anything to acquire representation.
In addition to streamlining the process and avoiding major bumps in the road, it's important to have a pair of boots on the ground, in the form of somebody who knows the community, has lived there for several years and can give you honest answers to your questions. Panashe can tell you about local schools, help you sort out the differences between various neighborhoods, and make recommendations for restaurants, recreational activities, and local businesses to help make your adjustment to life in Asheville even easier.
#2 – DO YOU HAVE A BUDGET IN PLACE? HOW WILL YOU FINANCE THIS PURCHASE?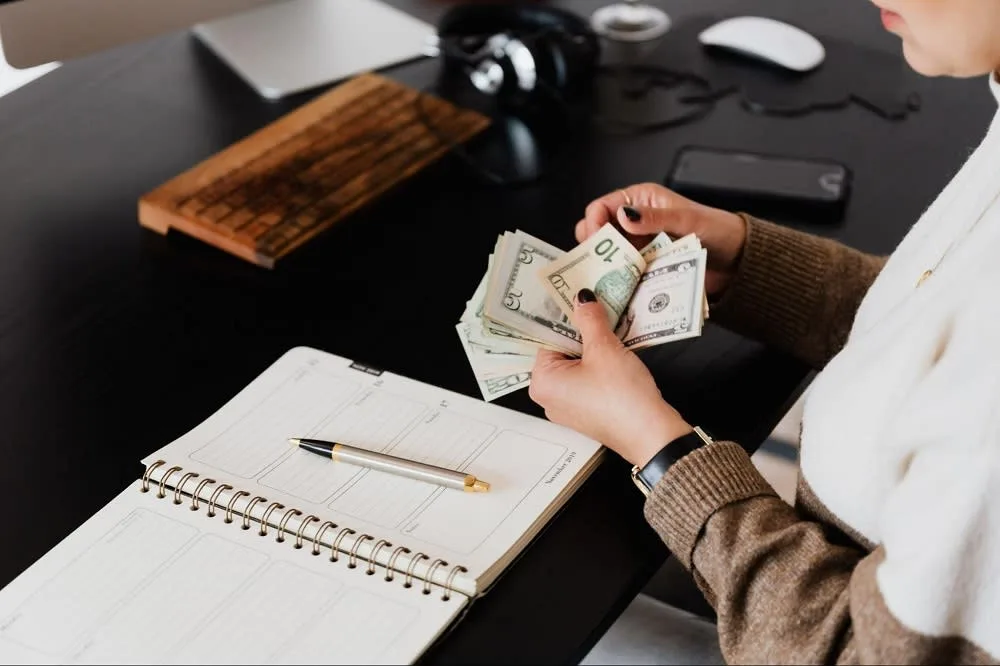 There are a few ways to finance the purchase of a home. Some buyers may have enough cash saved up to purchase outright, but many will need to take out a loan. Panashe can recommend local lenders, all offering a variety of rates and incentives to help you make the best move for your financial future. It's also a great idea to determine your budget ahead of time to avoid any heartbreak. The last thing anyone wants is to fall in love with a perfect home, only to discover they have not been approved for a loan within a particular price range. Furthermore, think about where you are living now. Are you renting? Perhaps you already own a home but need to sell it first. Panashe can discuss the current state of the market with you and put you on a timeline, in addition to recommending an out-of-town agent from their extensive network for those needing to sell first.
#3 – WHAT DO YOU WANT, WHAT DO YOU NEED, AND WHAT WOULD BE NICE TO HAVE?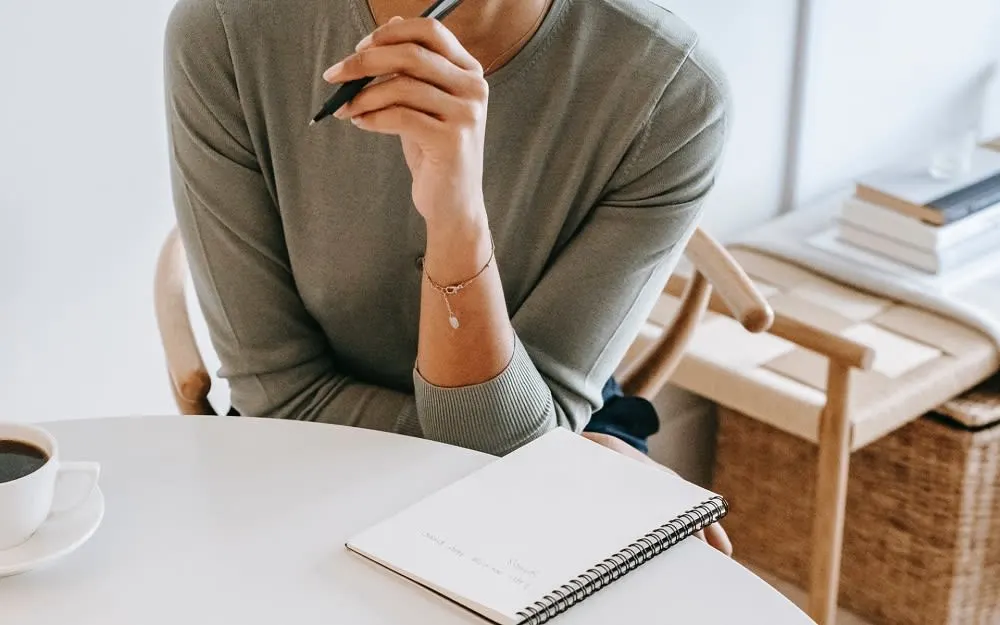 After hiring a licensed real estate professional, putting a plan together, and establishing a budget, it's a good idea to list out what you want, what you need, and other things which may be nice to have. For example, if you are going to continue to work from home, you need to have some sort of dedicated workspace whether it be an actual office, or perhaps an extra bedroom. Depending on how big your household is, you may need a proper single-family home with multiple bedrooms and living spaces instead of a condo. While swimming pools, opulent chandeliers, 48-inch stoves, and the latest finishes are great to have, keep in mind they may not exactly be necessary.
Also, remember many of these things on your "want" list can always be added later on down the road. At the bottom of the pyramid lies the "nice to have" section. These are things that may not immediately jump out but when you think about it, it might be really nice to have them. An eat-in kitchen, walk-in closets, and fireplaces are some good examples.
#4 – EXACTLY WHAT KIND OF HOME DO YOU NEED?
This ties in with wants versus needs, but can completely change the type of lifestyle you end up living while in Asheville. Asheville is home to quiet single-family residential neighborhoods boasting tree-lined streets, brand-new condos in high-rise buildings, trendy downtown lofts featuring exposed brick walls, and smaller bungalow-style homes exuding charm and old-fashioned allure. Those with pets or little ones might want to really consider a home with yard space. Those with side hustles or working from home might want someplace to serve as a dedicated office area.
The type of home can also refer to the style and condition. If you've got a shorter timeline and you are wanting to get moved in before the school year starts, you're going to need to find something move-in ready and hold off on any big renovation projects (unless you're okay with living in a temporary rental). Many improvement projects can be done over the course of a week or even a weekend but regardless, it's a good idea to plan ahead and keep this in mind.
#5 – CURRENT SUPPLY AND DEMAND
Asheville has been named as one of the coolest places to visit by Forbes, and one of the best places to reside by several publications in recent years. As a result, the demand for real estate is high, prices have risen, and the trend is expected to continue. When the first round of COVID-19 lockdowns was lifted, millions of people across the nation decided to make the move out of cramped apartments in noisy cities and opted for more spacious abodes in smaller communities where they may not have previously considered living before. Asheville has definitely seen its fair share of new residents and is a perfect example of this "great migration." Supply is rising thanks to the construction of new abodes but the demand is outpacing the current supply levels. This is important to keep this in mind when placing offers on homes. When you do find a home you want to make an offer on, try to be flexible where you can, remain competitive, and don't set too many "absolutely not" types of terms.
#6 – ASHEVILLE LOCALS ARE VERY PROUD TO BE FROM ASHEVILLE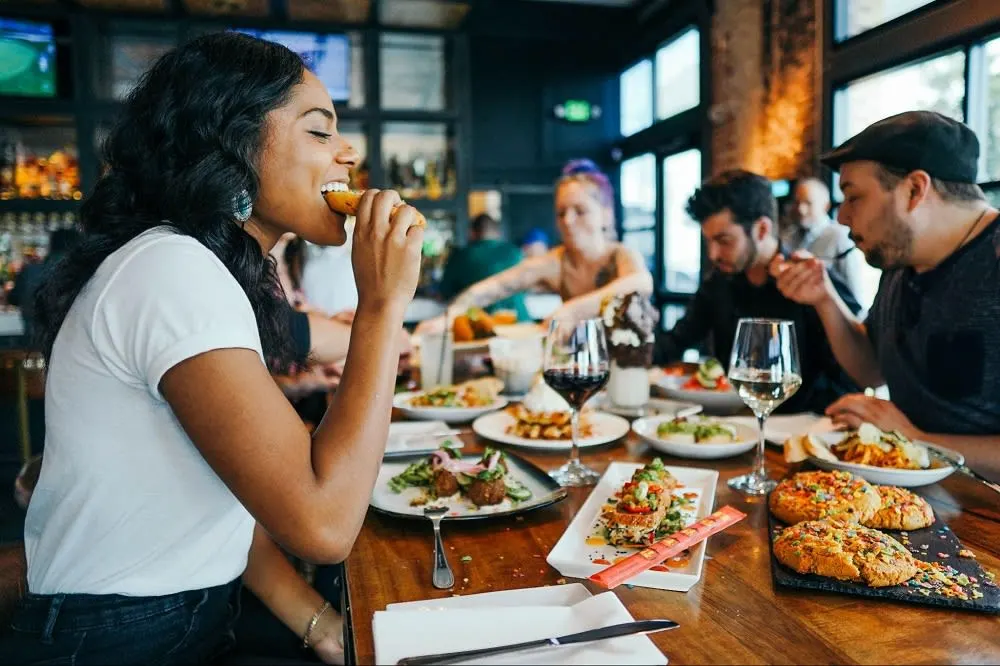 Many residents of Asheville have resided within the community for most of, if not all their life. Asheville boasts a proud and eclectic population, great culture, a plethora of craft breweries, beautiful nature, and a very prevalent "shop local" mindset. The community is also very proud and supportive of its LGBTQIA+ members, with the Blue Ridge Pride Festival welcoming over 10,000 visitors into town each October.
Asheville is also known as a foodie's paradise with cuisine options ranging from Southern to Indian, Asian fusion to Ethiopian, and everything in between. Those leading a vegetarian and vegan lifestyle are not left out as several restaurants are willing and able to cater to multiple dietary lifestyles. Those making the move to Asheville are encouraged to embrace local culture, shop small, and slow down to say hello to their neighbors.
#7 – WILL THIS MOVE BE A PERMANENT ONE?
Asheville boasts an excellent and prosperous tourism industry, with thousands of people coming from all over to hike through the nearby Appalachian Mountains, enjoy the town's quirky artistic scene, and sample some of the most Instagrammable dishes in the state. While the majority of residents do live in Asheville year-round, those unsure about making the move might consider renting out their homes for the other months of the year when they are not in town. This could be a longer multi-month rental or a shorter-term vacation rental.
This is where Panashe can really come in and help answer important questions. For example: Does the neighborhood have any restrictions or ordinances on vacation rentals? Maybe the HOA has a minimum lease term which you must oblige. Or, maybe you need recommendations for someone to help with property management and maintenance. These are a few things to keep in mind, and just some of the ways Panashe can help make your move a smooth and effortless one.
From downtown Asheville apartments and their cosmopolitan lifestyles to the more peaceful abodes of Grove Park, Asheville caters to folks with all preferences. Panashe knows the ins and outs of each Asheville neighborhood, the people living and working there, and most importantly, they bring several years of experience and knowledge in the field with them. Contact the team today to get started!