Designing your home can be a daunting endeavour. You want a home that accommodates all of you and your family's wants and needs, and it must look just right. There are many tasks to complete simultaneously along the way, and the process can be tiresome. If you're going to embark on an interior design journey for your Asheville, North Carolina home, here are some approaches to make sure it's an enjoyable experience with successful results.
ELEVATE YOUR ASHEVILLE HOME WITH THESE LUXURY UPGRADES
MAKE SURE IT SHOWCASES YOUR PERSONALITY
An essential part of your design process is to be certain your home still features you and your personality. When people enter your home, they should recognize immediately from the styling choices that it is your residence. You don't have to compromise; a home can be luxurious, elegant, functional, and still full of personality distinct to your tastes. Incorporate furniture and decorative pieces which appeal to you specifically, and make sure they're on display so your home can be a place you love being in.

SELECT A STYLE
Your first step is nailing down the style you want to manifest in your home. With Mediterranean, Contemporary, Modern, and others, there are plenty of styles to choose from. Spend time researching a variety of styles and determine which one speaks to you the most. This is an important step in the process, as your choices during this step will ultimately determine the color schemes, types of furniture you buy, lighting designs, and more.
Working with an interior designer is valuable as they will guide you in your decision process if you're having trouble deciding. Their job is to get to know their clients so they can help them make the right styling choices. The type of design you are personally drawn to will also depend on the type of property you have. You can incorporate a range of styles into any home, but they may need to be executed differently. Asheville has many contemporary, traditional, colonial, and old-world homes. Each of these will affect how you approach your interior design to ensure it won't clash with the property's exterior.

CONSIDER THE FUNCTIONALITY
When deciding on the layout and design of your home, you want to keep in mind how it will operate in your day-to-day life. Those who work from home may want to designate an office space so they can focus on the tasks at hand. If you are someone who likes to entertain, this will affect the layout of your living room, dining room, and kitchen areas. If you have kids, you can look into constructing a separate room for them to play in so the rest of the house can remain clean and orderly. Working with your interior designer to map out your home and create individualized spaces will make your home function exactly how you need it to.

PRIORITIZE ORGANIZATION
Living in an organized home is essential, especially if you want your space to feel luxurious and spacious. Nothing detracts from comfort more than clutter. It can be easy for your home to become disorderly, especially the longer you live there as you accumulate more stuff. This is why it's so important to find functional pieces to include in your home, which will keep everything out of sight while still allowing you to access it easily.
Just because something is designed to help you organize your life doesn't mean it can't serve a decorative purpose as well. There are plenty of pieces perfect for your space that add elegance and charm while helping you stay organized simultaneously. You don't want to compromise on this, so start figuring out what you have and what you can buy to help keep everything in order. A clean, decluttered space will leave your home looking immaculate and gorgeous while allowing you to stay relaxed.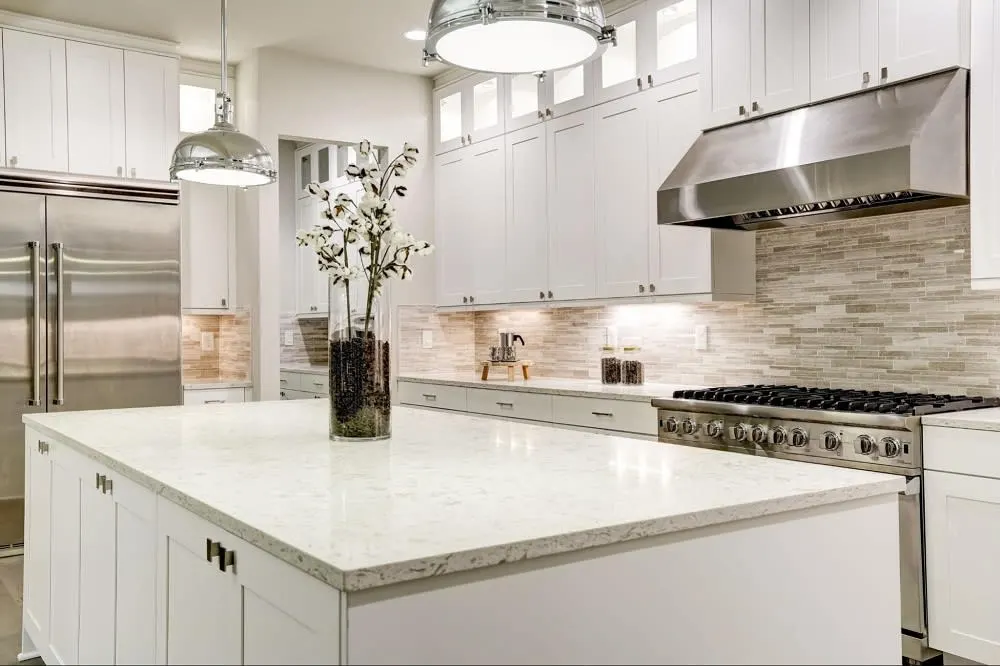 PAY ATTENTION TO TRENDS
Kill two birds with one stone. Upgrade your home to upgrade your quality of life while also increasing its value in the contemporary market. Amenities like a soaking tub, a kitchen island, or a designated washroom will elevate your interior design while simultaneously increasing your ROI.
These specific improvements will keep your home at the peak of relevance and increase its value. Current trends are essential to keep in mind, but also be aware of what is upcoming. You don't want to spend the time and resources installing what you believe to be the latest trend only to find out that something else overtook it two months later.
Everything from furniture, materials, home layouts, and colors can quickly go in or out of trend, so do your research, figure out the most popular room styles and pieces you can use, and bring them into your home. If you don't like a trend or it doesn't fit with the rest of your home – don't incorporate it. Only use what works for you and your home. A thoughtful selection of currently trending upgrades will have the positive impact on your home's value that you need it to.

COMMISSION CUSTOMIZED FURNITURE AND FIXTURES
Nothing is classier than having pieces in your home made specifically to your unique tastes. They can enhance your home in many ways and work well as statement pieces. You won't have to worry about someone you know having the same furniture, decorations, or artwork as you because there are no others like it. You can also have pieces reflect the scenery of where you live so your furniture and fixtures can complement the surroundings. Asheville is home to magnificent green-filled mountains, rich forests, and delicate streams, providing plenty of color inspiration you can use in your home to create an atmosphere distinct to the area.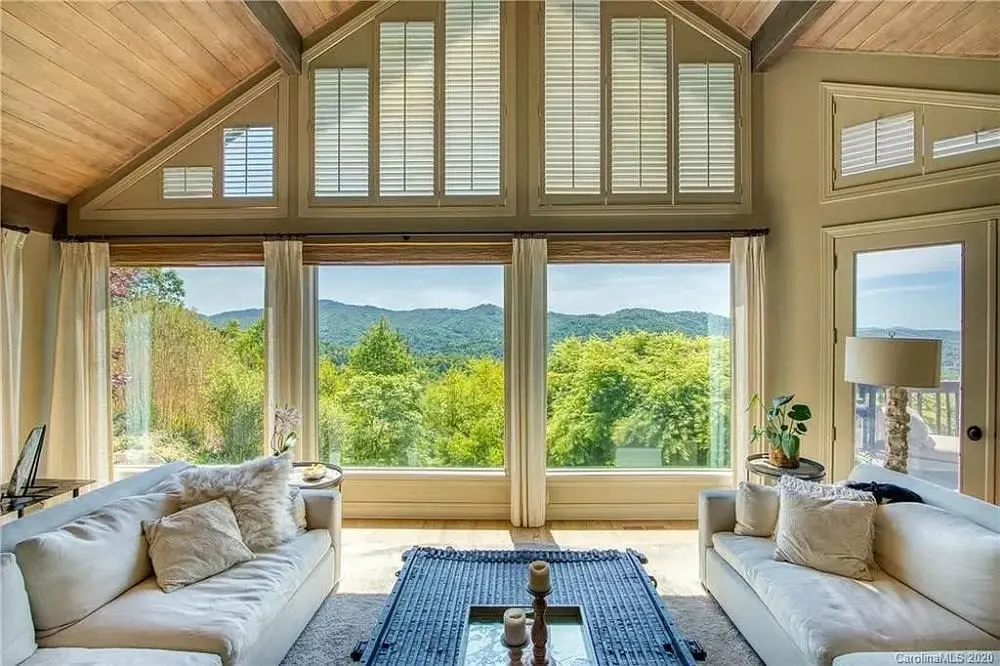 INCORPORATE LIGHT
Daylight has many physical and mental health benefits. It's been proven to increase energy and motivation throughout your day and can also improve your mood. You want the design and layout you choose for your home to have windows that allow sunlight in to brighten your interior throughout the day. It's also important to include decent electric lighting in your rooms for when the sun goes down, and you need illumination to work, relax, and live.
This is a perfect opportunity to incorporate more creative designs into your home through light fixtures. Additionally, installing smart lights is a wise choice as they turn themselves on when needed, while you can also adjust them straight from your phone.

USE COLOR AND TEXTURE
Incorporating color into your home is a fantastic way to give each room a different personality and liven up your living space. As mentioned before, nature can inspire a color theme. Try incorporating dark greens to mimic the mountains and forests, or bring in blues to reflect the natural streams. Nature colors are coming in this year, so utilizing them in your interior design will ensure you stay on-trend.
To cultivate a sense of elegance, tactfully use golds, silvers, or bronzes as accents in your decorations and furniture. Texture can also be added to the walls with different painting techniques or through the materials of your furniture and decorations. This will give your home a sense of depth and make it more visually dynamic.

HIRE AN INTERIOR DESIGNER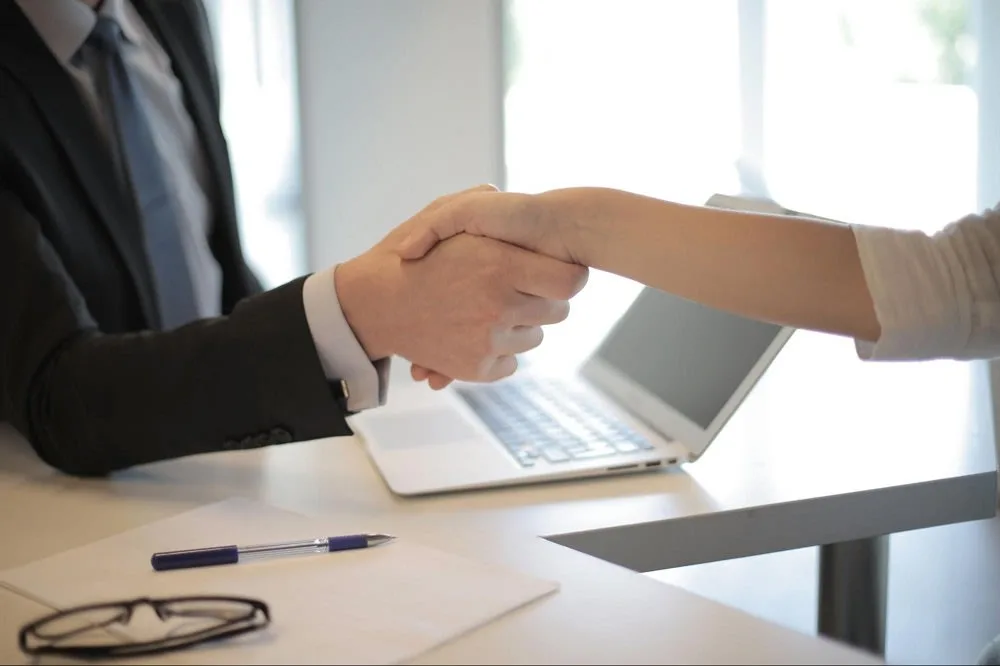 Investing in an experienced interior designer will make your life easier throughout the whole process. Their job is to make sure your vision is executed while enhancing the aesthetic of your home. They will have connections to architects, furniture designers, and more, so you won't have to sort through the many options on your own.
A strong interior designer will also compile sketches or digital models of your room so you can see what it will look like and have full approval before moving forward. Asheville and the surrounding areas have a wide variety of interior designers with different specializations, so you won't have difficulty finding the one right for you.
If you want to know more interior design tips or are looking to move to North Carolina and are interested in downtown or North Asheville homes for sale, please don't hesitate to reach out to Panashe Real Estate to set up a consultation today!