INNOVATIVE TECHNIQUES
With a forward-thinking mindset and a mission rooted in philanthropy, the team of Panashe real estate strives to give back to their Asheville community as often as possible. While many real estate offices around the country pay franchise fees of 3-7% per transaction to a larger firm, usually in another state, Panashe uses the money from those fees and gives it back to the local community.
As a boutique realty firm based in Asheville, Panashe has a unique approach to real estate. With relationship-building at the forefront and the ability to provide personalized experiences for each client, the Panashe team is "franchise-fee free," meaning instead of transaction fees leaving Asheville, the team came up with a better idea: after making a sale, Panache donates 5% of the gross sale revenue to a charitable organization of the client's choice, keeping money in Asheville and supporting those in need at the same time.
Co-owner of Panashe, Tracy Veteto, says, "You know the phrase 'talk the talk and walk the walk?' It may sound cliché, but that's Panashe. We really want to make a difference in our local community, so collectively we get involved."
This innovative idea has been called a "fiercely local social entrepreneurship" experience by Tracy, a member of the Asheville community for over 20 years, and his partner, Laura Crutchfield. They believe in the idea of living and working in the same community in order to best connect with their business and serve the community in unique ways. With utmost dedication and creativity, the Panashe team is making huge strides in the way real estate agents approach their business.
The best part about giving back to Asheville? The relationships Panashe cultivates with local organizations and the conversations they experience when meeting new people. Hearing the stories of others drives the Panashe team to keep this new method of real estate going — after all, building relationships and connecting with community members is truly what it's all about.
ORGANIZATIONS
Panashe has worked with an extensive list of non-profit organizations over the last two years. Since the program's inception, Panashe has donated over $20,000 to the following organizations:
The list continues to grow month by month! With an active presence on social media, the Panashe team not only promotes their real estate business but provides a platform for the important messages of each organization. Recently, the team shared a post encouraging the community to support independent businesses and Asheville City Schools by purchasing a "GoLocal" card for discounts at local, independent businesses. Purchasing a card provides a donation to Asheville City Schools and supports the local economy.
The positive feedback from these organizations has bombarded the Panashe team in the best possible way. This incredibly thoughtful and creative program left nonprofits with a deep appreciation for their community as well. Development coordinator of the Appalachian Wildlife Refuge Kerri Conrad said, "We are honored by your clients (who) chose Appalachian Wildlife and are blown away by your company's unique program that is benefitting our community."
Executive Director of Asheville Area Habitat for Humanity, Andy Barnett, also thanked Tracy for their donation. "Gifts from realtors are special because you know how much home means. Thanks for investing in our neighborhood and for a thoughtful recognition."
Mark Hogsed, Executive Director of the Friends of the Blue Ridge Parkway, thanked the Panashe team for their support, highlighting the great work they continue to do for the Asheville community. "Thank you for your gift on behalf of your clients to Friends of the Blue Ridge Parkway. You are making a difference! By helping FRIENDS, you are helping to preserve, protect, and enhance the greater Blue Ridge region."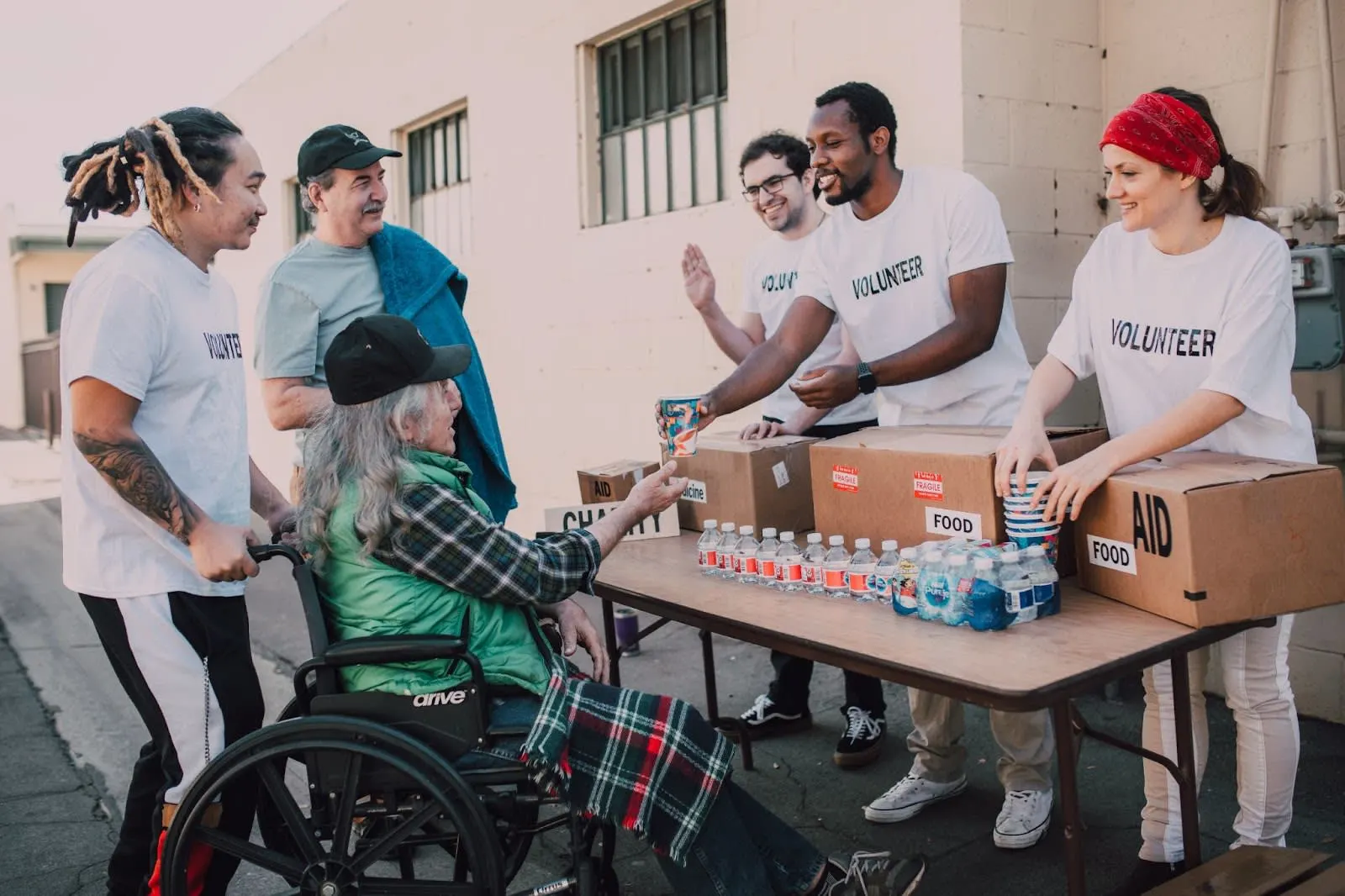 COMMUNITY SUPPORT
Besides their innovative donation program, Panashe also gives back to local organizations in other ways. The Sand Hill Arts Collective is an organization close to Tracy's heart and an important part of the vibrant Asheville art community. Sand Hill Arts Collective brings opportunities and benefits to greater Asheville and provides space for artists and art lovers to come together and create.
The organization brings attention to emerging artists by showcasing their work around the community and providing platforms for them to teach, inspire, and learn from each other and community members. Both Tracy and Laura are avid supporters of the art scene in Asheville and are personal patrons of the Collective. Tracy's wife, Nina, is an artist who creates "botanical art" at Blue Ridge Botanic, and her work is often featured at Sand Hill Arts Collective.
The one-year anniversary of the Collective was sponsored by Tracy and Laura, who invited Panashe clients to join in the celebration. With over 100 people in attendance, the Collective gained an incredible amount of exposure, attention, and even more support from local community members. Thanks to the Panashe team, local organizations have been on the receiving end of more monetary donations, attendance, and support in ways they have never seen before. The Panashe team is dedicated to showcasing their favorite local organizations to "walk the walk," as Tracy noted, and give back in all ways.
Tracy said, "Asheville has been generous to my family and me from a business standpoint, as well as personally and culturally. Once we moved here 20 years ago, my wife and I knew we wanted to stay here and put down roots for our children. It only makes sense that we support our community by giving back."
Contact Tracy and the Panashe team today! They'd love to work with you to help find your dream home or your ideal home-away-from-home in Asheville. With over 40 years of collective real estate experience, the Panashe team offers a dedicated, personal experience for each client to create an incredible real estate experience. Whether buying or selling, contact the Panashe team today for the experience of a lifetime!